Let's share community love at a time when kindness is in short supply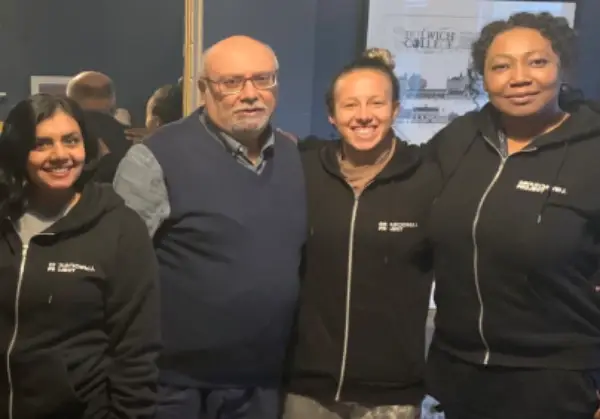 The last two years has been difficult for... well, everybody. The COVID pandemic, complexities and challenges thrown up through Brexit, a range of international conflicts or disagreements, from the Middle East to Afghanistan and now Ukraine - make it easy to feel that hatred and anger is winning the war over kindness and love.
That is why the work of Groundswell is so important, and why I'm so pleased this week to be able to announce a significant funding boost from the National Lottery's Bringing People Together community fund. It will enable us to bring Groundswell to three areas in the UK for two years, in Manchester, Glasgow and South London. The £300,000 that I am so delighted to be announcing alongside the Lottery today will go to expanding our vital work, and really - more importantly - proving the Groundswell methodology of FIND, CONNECT, AMPLIFY™ with voices and organisations that spread kindness.
Our three fantastic new Community Connectors were onboarded last week, and have now been sent out into the field to get started - Sokhara in Lewisham, Padam in Glasgow Southside and Angela in Manchester. Each of them bring their own unique experience and energy to a role that is focused on finding community groups and individuals doing good work and tackling extremism, connecting them with each other and looking at ways to combine forces, and then amplifying that connectivity and community love through our tech and other channels to literally spread the love.
We thought it only apt to launch this during Random Acts of Kindness Week, a time that we all think about and focus on doing to others as we would have done to us. At its core, that's what Groundswell is all about, and when I started the organisation back in 2019, my vision was always ambitious. Yes, changing the world is a massive challenge, but if we all decide to do this together it will work! If we leave it to someone else, there's only one outcome - hate, anger, division and lust for power. Here at Groundswell, we want to show how everyone's contribution big and small can make a difference to the environment we live in.
So what can you do? Head to our new look website and check out some of our recent work, read our case studies and newsletters and sign up to get involved. Follow our Instagram, Facebook and Twitter channels, and help us to amplify our and others' work even further. Use your networks to FIND, CONNECT and AMPLIFY™ kindness and love.