Groundswell in conversation with... Tony McAleer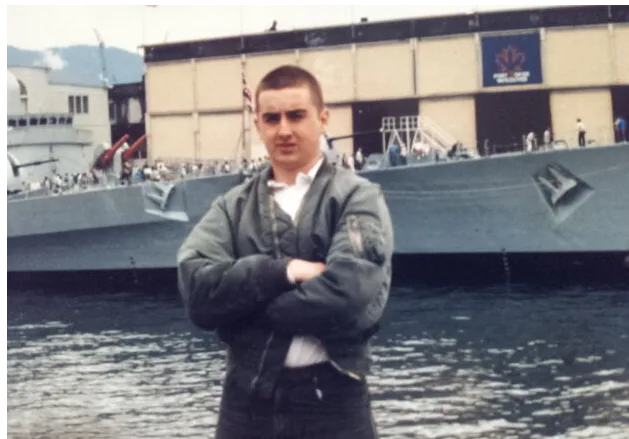 Tony during his days with the White Aryan Resistance
Sitting in his picturesque garden in a Vancouver suburb with a jovial smile and ready wit as we spoke to him, you would never guess that Tony McAleer has a dark past. Tony was the former leader of the White Aryan Resistance in Canada, held extreme far right views for nearly two decades, was often involved in violent activity in support of the group's ambitions, and twice was taken to the Canadian Supreme Court for attempting to boost the group's recruitment through (at the time) high-tech automated telephone networks.
Talking today, his views have come full circle and, pre-COVID-19 pandemic, he was halfway through a promotional book tour for his latest publication The Cure for Hate: A Former White Supremacist's Journey from Violent Extremism to Radical Compassion. A clearly thoughtful and intelligent man, Tony has not just turned away from his extreme past, but has spent a lot of time thinking about what drew him into that world, what attracts disengaged young people into the movement now, and what we can all do to drive them to more positive outlets for their passions.
Tony himself began pulling away from the movement after the birth of his two children in the early 1990s and becoming a single father soon afterwards. He explains: "The movement had become a place where I couldn't let down my guard, and I had so much invested in that identity. When you have so much invested in a particular identity, you have to have something to replace it if you want to get out. My kids and being a single father was starting to shape my identity.
"As human beings, we want to be loved. I got attention from the movement when I had previously felt invisible. My kids gave me these things – love, attention – in a healthy way."
It still took Tony several more years to leave the movement completely; a decision he was able to make after an emotional visit to a Jewish therapist. After Tony broke down when describing his past, the therapist (who later become a close friend) was able to help him mentally detach himself and understand that his past was 'something he did, not something he was'. Over the coming years, Tony would spend in excess of 1,000 hours in counselling, a time that resulted in him starting up the organisation Life After Hate, aimed at teaching and counselling young people away from the extreme far right, and into an understanding that being accepting of others, and of themselves, is the only way to make the world a better place for all of us.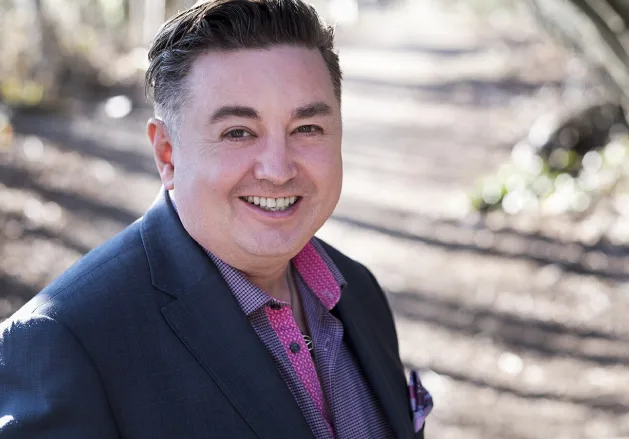 Tony identifies the concept of 'radical compassion' as being at the core of what helped him turn away from his life as a violent white supremacist. He explains: "Radical compassion is made up of three elements: 1. Our practice of compassion must take us outside our comfort zone; 2. Our practice of compassion should include a social activism element; and 3. If we want to show compassion to others, we must mine it from within ourselves.
"The Dalai Lama once said that the more one has compassion and forgiveness for oneself, the less harm one can do in the world, and that is absolutely true."
He added: "At the root of my thinking on this is something called toxic shame – an empiric sense of self, that is often the result of trauma. Many of us have this when we find parts of ourselves unworthy, unloveable. And we live our lives in reaction to the shame.
"Dr James Gilligan talks about the violence that we often see in our society being an attempt to convert this toxic shame into self-esteem, to help us numb the feelings of shame.
"So often, this toxic shame is the result of trauma. I was able to break this cycle of shame in my family, but it's not about me, it's not about ego. It's about what we can bring to the world through the exercise of this compassion."
Tony explains that everyone will have different ways of dealing with the shame that they may be feeling for a whole range of reasons. The important thing is to step back, reflect on what your actions are demonstrating, and think about ways in which you can show compassion firstly to yourself and then subsequently – and in a more 'radical' way – to others.
Tony's story and message are so relevant for the world we live in today. Here at Groundswell we are working with Tony to help amplify and communicate this message across the world. Join us on 22 July for a debate, including Tony and other special guests, following the recent Black Lives Matter protests in the USA and across the world.
You can also buy an electronic or paperback copy of Tony's book from Amazon here .