Working with RE:ACT to help communities during COVID lockdown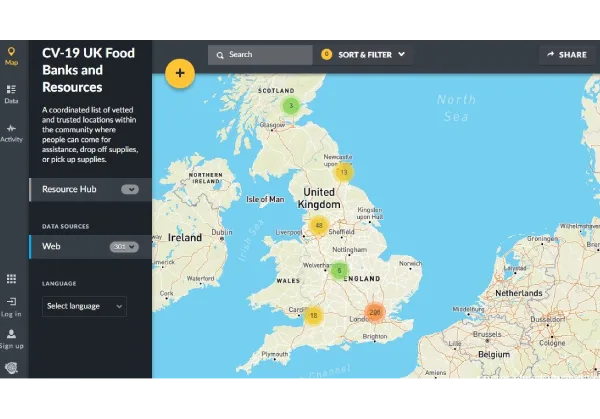 As has been highlighted through interviews with BBC Newsday and BBC London over the last week, here at Groundswell Project, we have struck up an innovative partnership with more than 100 ex-army veterans from RE:ACT aimed at increasing access to community support in the midst of the latest COVID-19 national lockdown. Groundswell and RE:ACT linked up in December 2020 and RE:ACT agreed to provide the services of 108 ex-army veterans to help further increase the spread of the Groundswell community mapper.
Since our inception, our 'raison d'etre' is our digital, searchable community peace mapper. The mapping tool enables individuals to search through their postcode or location to find out all the local organisations - from food banks to youth clubs, faith and community groups - that can help enable communities to support each other during the challenging times we are all living through as a result of the coronavirus pandemic. We have recently relaunched our peace mapper, but our COVID resource mapper remains located on our 'Ushahidi' platform.
RE:ACT, formerly Team Rubicon UK, is an international disaster response organisation that utilises the time and capabilities of army veterans during times of crisis.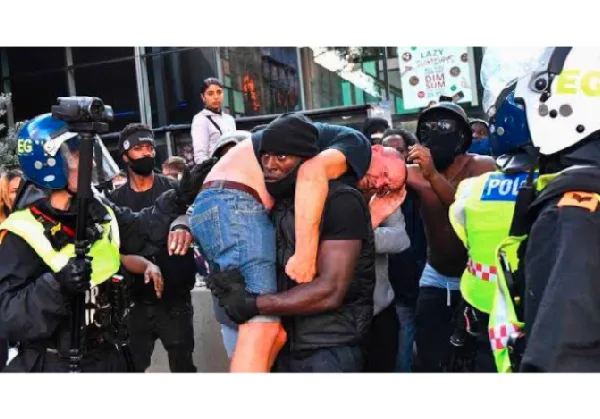 The veterans have received instructions on how to add organisations to the map, and have been tasked with 'finding, connecting and amplifying' groups in set locations. This new partnership is rapidly adding resources from nearly 50 cities across the UK to make the Groundswell Project community mapper even more effective and useful during this current crisis.
Hadiya Masieh, founder of Groundswell Project, said: "It is at times like this that the mission and vision of Groundswell are so vital. People are suffering out there and the answers are found in their own communities. RE:ACT are our wonderful partners for this initiative. They are trained and skilled at delivering disaster response, and while this support is in cyberspace rather than 'on the ground', its reach is broader and can connect with their ground initiatives. ."
Molly Mactaggart, the London Regional Representative of RE:ACT, said: "RE:ACT is thrilled to support the Groundswell Project initiative. It is extremely important to us that we support local communities where we can. Our volunteers have been on the frontline, supporting the effort against COVID-19, since March 2020. This initiative offered us a new and exciting way to support the country in our fight against COVID-19. We are grateful for all that the Groundswell Project is achieving and are very happy to be a part of it."